Dulquers Salman's debut production venture 'Varana Avashyamundu' seems to be facing non stop backlash. The latest story seems to be revolving around actor Prassana. 
In the film 'Varane Avashyamundu,  actor Suresh Gopi's character has a dog named Prabhakaran. Netizens took it upon themselves to criticize the name of the dog stating that it is an insult to Tamilians. Dulquer apologised for the same using his social media handle and explained that Prabhakaran is a joke used as a meme in Kerala and is a reference to the old Malayalam movie Pattana pravesham. He also requested people to direct the hate towards him and his director and not towards their fathers.

Defending Dulquer's actions, actor Prassana explained that Prabhakaran is used as a meme the same way Tamilians use 'Enna Koduma Saravanan'. He also requested people not to spread hate based on misunderstandings. This was received in a negative light by some of the actors' followers who went as far as bad mouthing him and his family. This seemed to have upset the actor who was alleged to have made the decision to step away from social media. He later clarified that he will do no such thing as he's received more love than hate on his social media platforms.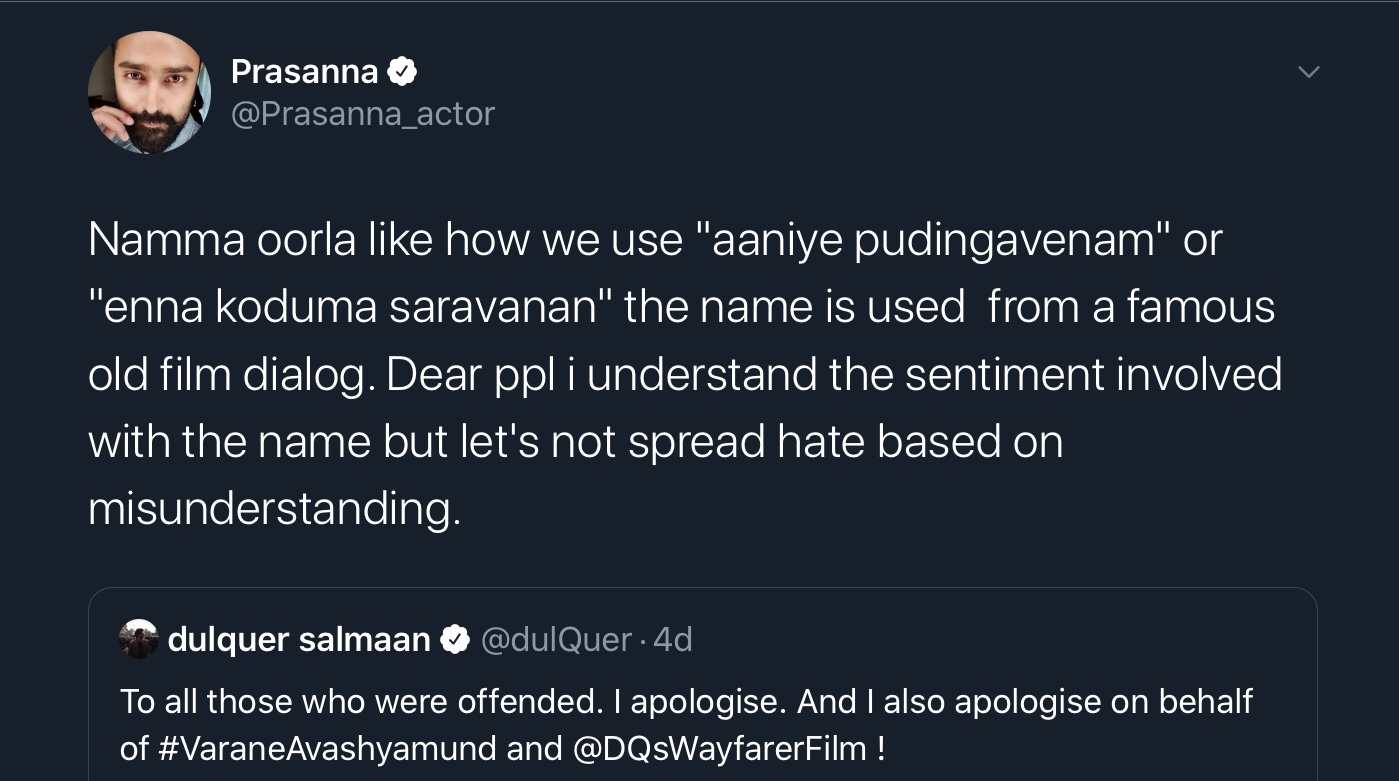 Prassana, is married to actor Sneha and the couple have a son and a daughter. He was last seen in the action film 'Mafia' alongside actor Arun Vijay.