On May 5, Mollywood star Dulquer Salmaan and Amal Sufiya welcomed their first child, a baby girl. Ever since then, the fans of Dulquer and the fans of his superstar father, Mammooty have been eager to know more about the little princess.
After a long wait, the couple finally named their child, Maryam Ameerah Salmaan. Makeup artist Reshma Grace posted a picture of a thank you card from Dulquer and Amal which held the name of their child. From what can be seen, looks like Dulquer and Amal are pretty excited.
Dulquer posted a rather adorable picture of his baby daughter on social media to thank his 5 million followers. Have a look at this adorable picture: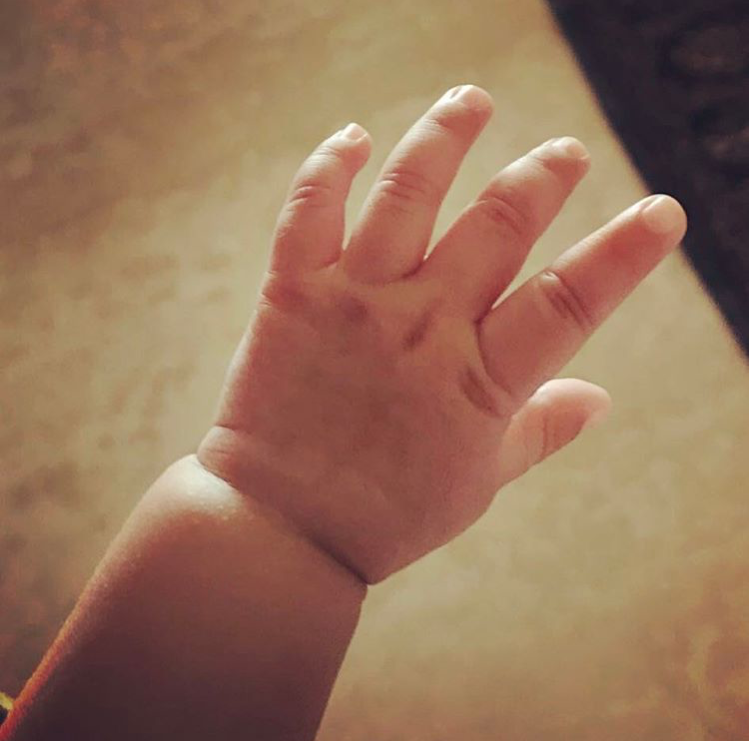 The month of May has been a successful one for Dulquer, as not only his daughter was born, but also his new movie was released. Comrade in America became a huge success. Currently, both the mother and baby are still in Chennai, at Amal's residence. The duo got married in December 2011. Amal is an architect and an expert in interior designing. With the birth of their daughter, Dulquer's biggest dream of becoming a father has come true.