It was never any viewer's intention to corner Gayathri and her mates like she would with every housemate of hers. However, we only feel cheated, like Sripriya rightfully pointed out, the one chance we get to vote for her and she gets away with it. Fortunately, things worked out and the audience is really happy that Sakthi was out of the game. No one is ever personally going to attack him for all that he had said and done within the House, I'm sure.
Raiza made a valid point, Gayathri would really bring down her stress on the rest of her Housemates and rightfully so, she did the same. The first person she decided to corner was Raiza and started to "angry-cry" about what she had said and done to her "followers" Aarav and Ganesh. She even bad-mouthed to Bindhu about it.
It never hurts to accept something you are weak at. It's okay to cry when you miss your best friend but do not start to get cranky about it on others – do not prove Raiza's point immediately at least. I hate to say this, but, you never tend to lose the bitterness despite losing all your so-called "close friends". You just knew Namitha and Sakthi for a long time and you just demeaned Julie until she becomes your emotional slave who must, no matter what, feed your ego.
Hence, if you're saying you missed them, it just goes on to show why you miss them – because I have never seen them go against you. While two of them were your friends, the other was just terrified of you. The rest of the housemates were/are in the same state as Julie was just to be in her good books.
You have still not forgotten the fact that everybody is equal in the house and still you managed to splutter the phrase, "Please do not compare yourself with me" to Raiza. You are inappropriate with your statements and actions most of the times and you always want someone to compliment your inappropriateness.
Hence, you have now begun a "groupism" with Aarav, who seems to be another Julie in the making and Ganesh who is too bored to even try going against you. Like Vaiyapuri said, "You stamp over Ganesh and he still wouldn't care."
Did you really have to create a scene about something as small as an elimination? Well, Raiza told the truth and if you cannot digest it, it just goes to show who you are. It's high time you stop being rude, bossy, egoistic and cranky.
We, as an audience might forgive everyone that went out including Sakthi at some point of time. However, you? The viewers have a clear idea about your character in their mind and beg to differ from what Sakthi said "a child at heart" because you aren't one.
You never think twice before you talk, you never seem to care about who goes through what and most of all, you never have considered this to be your family which is the ultimate game rule of Bigg Boss.
You either isolate yourself because everyone else around you is just sane and won't abide by your dominating rules and bow down to your ego and anger – that's what the entire Globe as a whole is trying to eradicate.
If you change yourself soon enough, that's good for you. If not, you might have a lot of things to digest when you are out of the House because you were one of the main reasons Bharani was devastated followed by the others.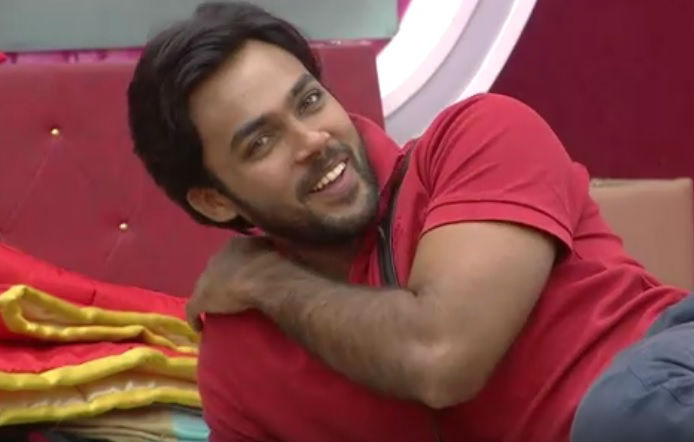 Finally, I'd like to ask the same question as Raiza did. Aarav, how come you never bothered to cry for Oviya but a river for Sakthi? We are quite curious.