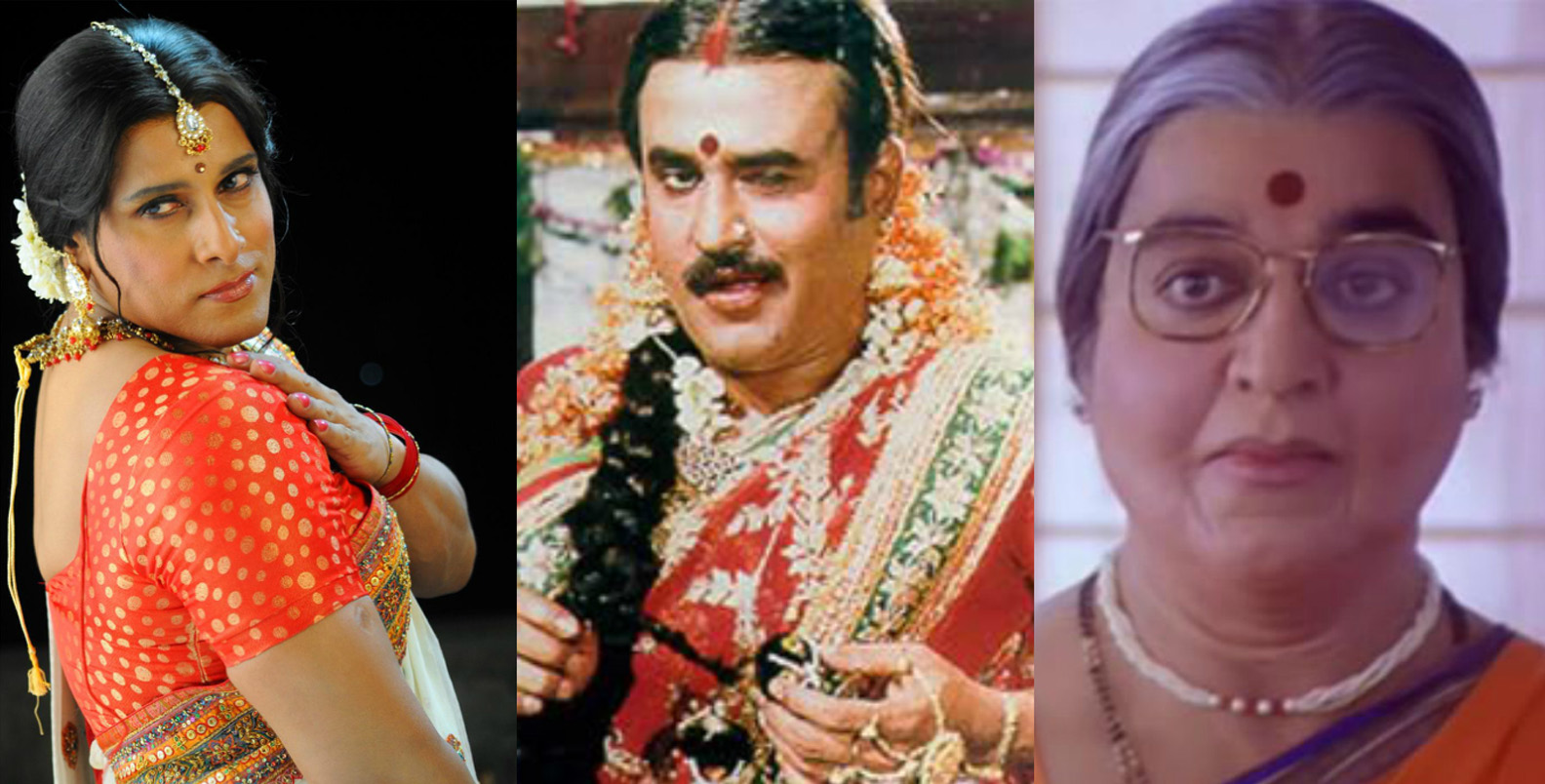 Sivakarthikeyan's Remo has hit the theaters and he will be seen playing a female nurse in the film! We wondered which other heroes have done this before and put together a photo feature on who rocked the best when dressed as a woman! Here you go! 
KAMAL HAASAN
Kamal donned the role of a female nanny in the blockbuster movie, Avvai Shanmugi. He was one of the first actor to don a woman's role, and knowing it is Kamal Hassan he rocked the show!
VIKRAM
Vikram disguised himself as a woman in the film, Kandaswamy. He played a con-artist/IT officer in the movie. He looked gorgeous in a saree and make up!
SURIYA
Suriya too disguised himself as a woman in his film, Ayan where he played a smuggler. He wore a one piece dress and convinced us that he can still be cute!
PRITHVIRAJ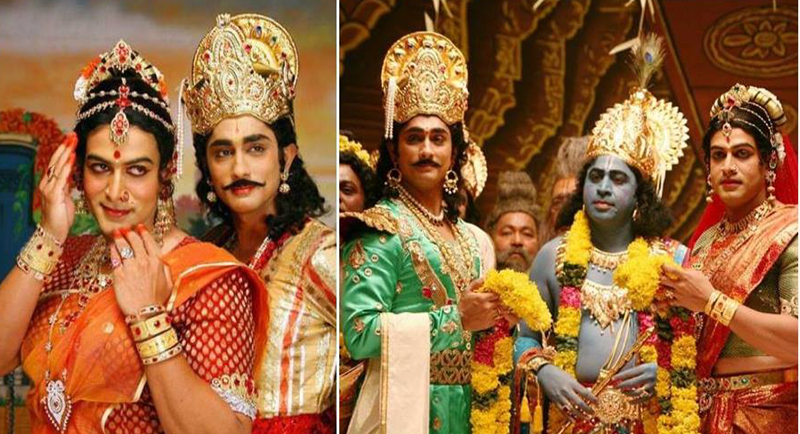 Prithviraj donned a woman's costume in the movie Kaaviya Thalaivan. He played the role of a 20th century theatre artist. In those days it was men who played a woman's role in plays as women were not allowed to go out for work. Prithiviraj did justice to his role and did what was needed of him.
SANTHANAM
All comedians at some point have disguised themselves as a woman for a funny scene. Santhanam is no different, he looked hot in a saree he wore the comedy flick, All In All Azhaguraja alongside Karthi.
VADIVELU
Vadivelu absolutely rocked playing a woman in the movie Pattali. He disguises himself as a woman and there are some really hilarious scenes of him trying to save his mask as a woman.
VIVEK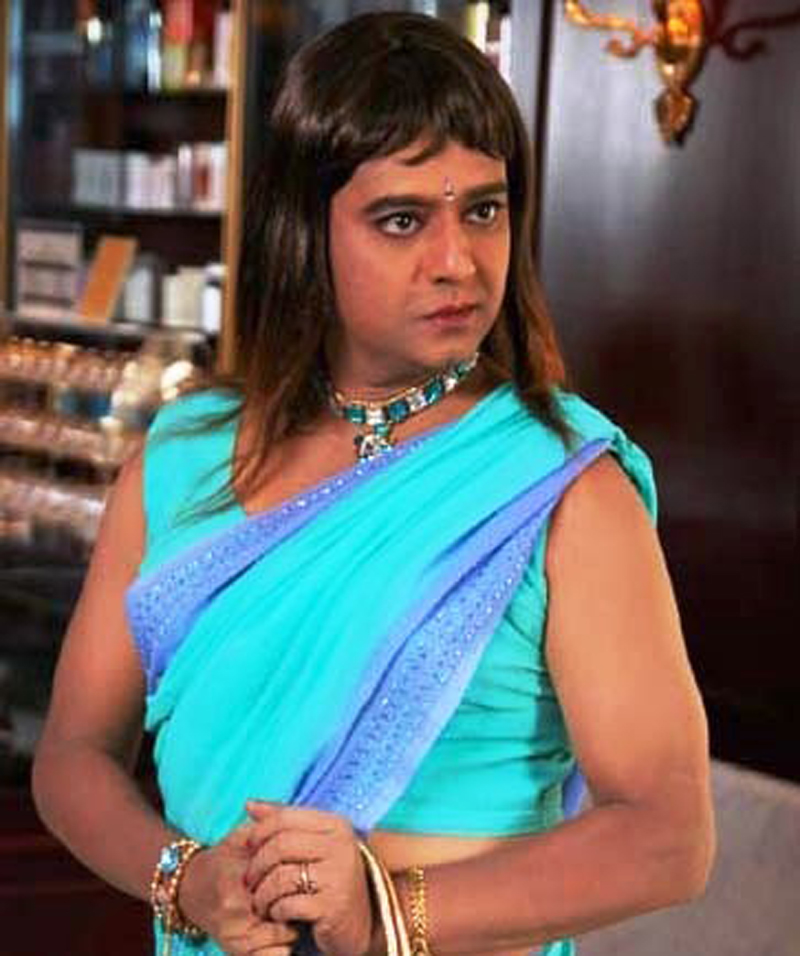 Vivek looked modern and chic in the movie Guru Nammalu. He did justice to his role and his body-language was top notch!
SATHYARAJ
Sathyaraj fools Meena by dressing up as a woman in the movie Maaman Magal. However, Sathyaraj has donned the role of a woman in few other movies and has justice to all of them!
RAJINIKANTH
Rajinikanth makes his sister cheer up on her wedding in the film Pankkaran. He disguised himself in wedding attire for the hit song, 100 varusham.
SARATHKUMAR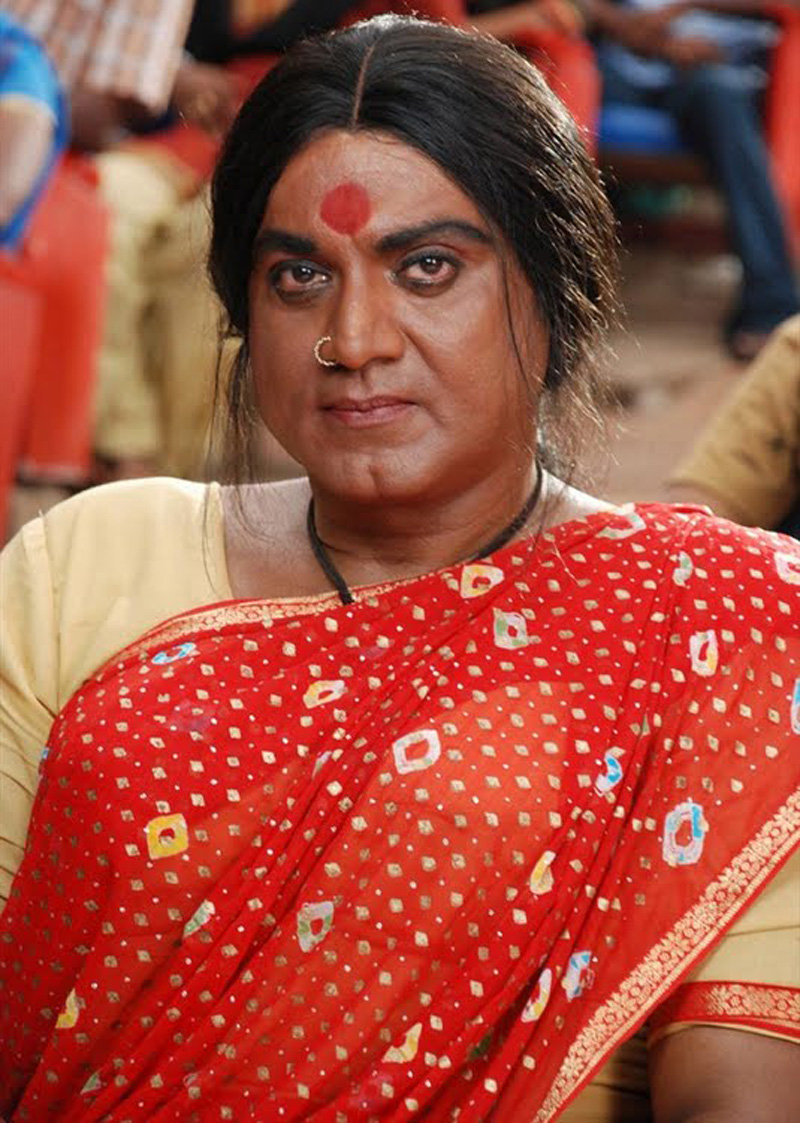 Sarathkumar played a transgender in the horror movie Kanchana. Sarathkumar's performance was much appreciated in this movie and his body language was spot on!