Kamal Haasan-Sarika's daughter Shruthi Haasan
We are not sure if Shruthi Haasan looks like Sarika anymore but before she had done a nosejob, she looks like a clone of her mother.
Kamal Haasan-Sarika's daughter Akshara Haasan
Not just Shruthi, but also Akshara resembles her mother a lot. And the younger child Akshara has got her mother's beautiful eyes.
Shah Rukh Khan's son Aryan Khan
This young Khan is undoubtedly resembling his father and as he grows up, their resemblance grows close too!
Ajith-Shalini's daughter Anoushka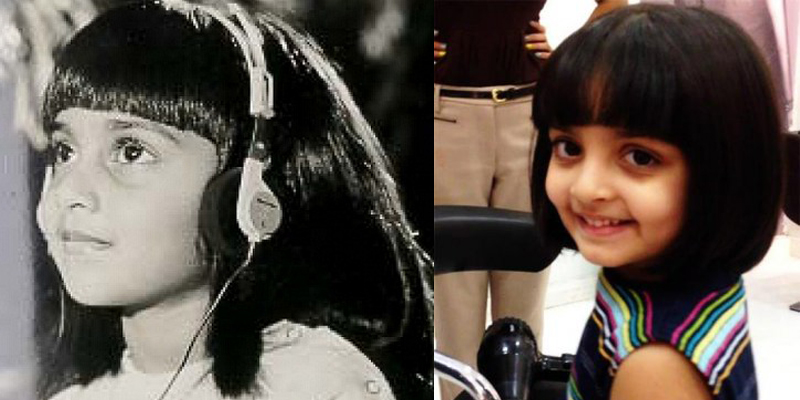 The younger Anoushka did not look much like Shalini but the grown up Anoushka looks much like her mom especially with baby Shalini's signature Bob cut look.