Kollywood Queen Nayanthara is now taking the solo route again with Dora. The actress seems to go for women centric roles than playing the love interest of K-town heroes. Nayanthra did Nee Enge En Anbe, the remake of the Hindi blockbuster hit Kahaani which starred Vidya Balan as a pregnant woman in search of her husband. Then she did the critically acclaimed blockbuster, horror-thriller Maya. Now, in her next film Dora, Nayanthara is all set to go solo again. The film revolves around a murder investigation and as it is a serious subject, there is no scope for a love angle, so the makers have done away with any love interest for Nayan. The makers believe Nayanthara, as a one-woman-army can command large numbers from the audience. Nayan's Maya was successful both in Tamil and Telugu. She also has a mass fan following from all 4 southern states. She has delivered hits in Tamil, Telugu, Malayalam & Kannada and is one of them most sought after heroines. Nayanthara deciding to go solo proves that, she is ready to accept new challenges of doing women centric driven stories and lead the way for other in the industry to take up such kind of scripts and not to rely only on the men to bring money.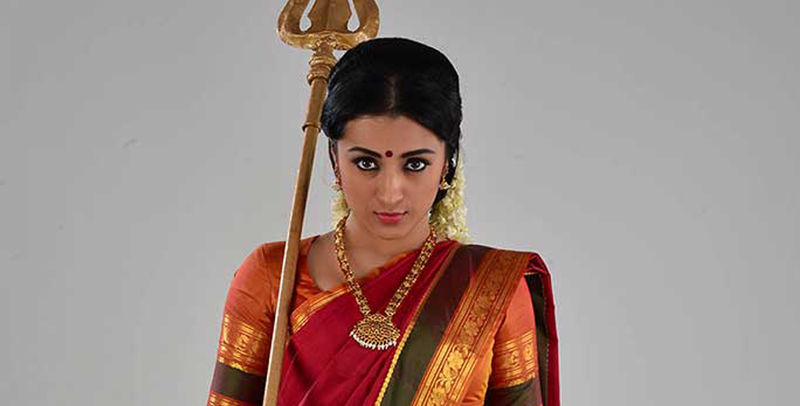 Trisha too seems to like the solo route. She will next be seen solo in two movies, Nayaki and Mohini. Also, Trisha is the top contender for the Tamil remake of Kangana Ranaut's Queen. That will make it three solo movies for Trisha in a row.
Both the heroines have been in industry for a long time and both have crossed the invisible 30 age mark. This is a good sign in Kollywood that such women centric subjects are done and also well received by the audience. These K-town queens have set a new benchmark for heroines and have stood up against playing the cliched eye candy ladies in movies.