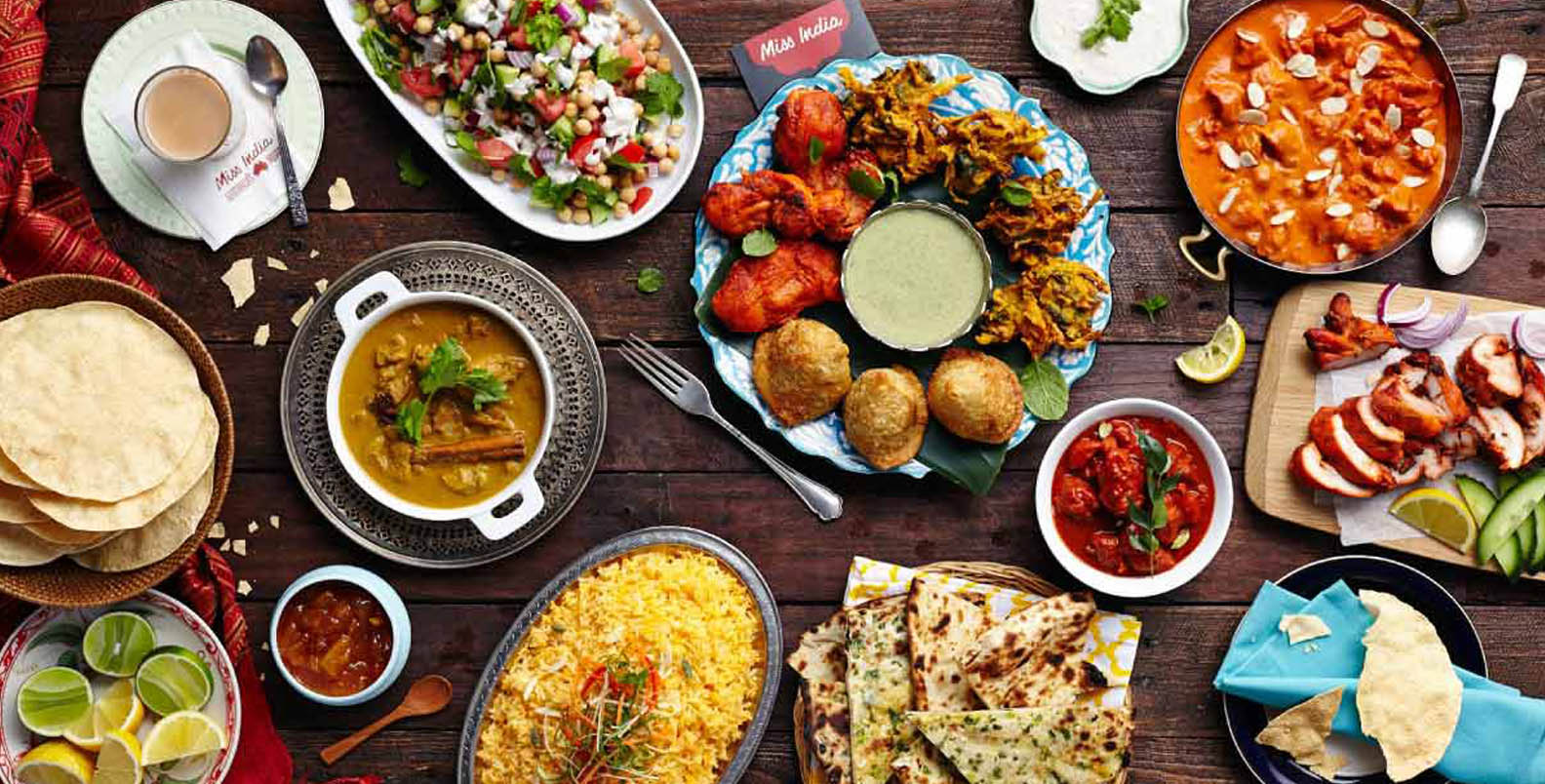 For a country that is home to some of the most exotic food preparations, it is not uncommon to find a food stall, restaurant or a coffee shop at every other turn. However, not all of them whet your appetite. We pick 9 destinations for the food and travel junkie in you and tell you what you should definitely not miss eating when you are in any of these states. And fret not, for all you need to eat in these places is the pocket of a common man and the appetite of a king. 
KOLKATA
Food of Kolkata is heaven for foodies and the city is especially famous for its street food. Bengali food as such has inherited a large number of influences owing to the historical connection the city has. It wouldn't be an exaggeration to call the city, the gastronomical capital of the country.
What to eat:
Puchkas! Called Golgappa or Pani Puri in other languages, you just cannot stop with one! This tangy treat is that one step towards bliss. Another must try street food is the Jhalmuri. Uniquely Kolkata, this snack is a romantic mix of muri, lentils, coconut, peanuts and spicy chutneys. It's the perfect snack to munch on when on the move. Do not miss out on trying Keemar Doi Bora- literally translating to mincemeat dahi vada, this meat cutlet is served with a portion of sweetened curd, topped with spices.
MUMBAI
Aamchi Mumbai boasts of such a variety of street food that it is quite hard not to get befuddled. Culinary richness runs in the veins of each and every dweller in this city. Though the city swears by its Vada Pav, there is more to it than just that.
What to eat:
First on the list is obviously the vada pav. Also referred to as the poor man's burger, there is something oddly comforting about that piece of vada between the two slices of buns. Served with a variety of chutneys in around 50,000 stalls all over in Mumbai, it is kind of hard to miss. Mumbai is also the birthplace of Frankies so this should definitely feature on the must-eat list. When in Mumbai, a visit to Bade Miya restaurant is an unwritten rule. The melt-in- mouth kebabs that place serves are literally to die for!
ASSAM
Contrary to popular opinion, Assamese cuisine presents a unique confluence of delectable and mouth-watering food items. In Assam, eating means much more than just indulging your stomach. The cooking process is fuss-free and reflects the simple lifestyle of those who live there.
What to eat:
Momos, of course! Indulge in these delectable steamed short eats as much as you can, for the authenticity of the dish gives it more flavour. Also try the Laksa, which is basically a Malaysian spicy noodle soup. Accompany your soup with a plate of chilli chicken. And since no journey to Assam can be complete without a cup of steaming hot chai, indulge in that too.
LUCKNOW
The land of Nawabs and Awadhi cuisine, Lucknow is an absolute foodie's paradise. The streets are filled with sweets and savories and every turn and road leads you to something delicious. So much so, even the air smells like food!
What to eat:
First on our list is Galauti Kebab. Originating from the time of the kings, the literal meaning of Galauti or Galawati is melt in mouth and this dish does exactly that. The mix of the meat with papaya and spices has an aroma unmatched by any other dish. A trip to Lucknow will only result in you eating kebabs after kebabs so the next on our list is the Boti Kebab. Tender pieces of meat cooked under intense heat, this is one finger-licking dish you just cannot afford to miss. Also indulge in their absolutely sinful Lucknowi Biryani and a chaat with a difference- tokri chaat. This chaat is served in edible tokris or baskets and there are a lot of varieties to choose from.
PUNJAB
The one thing that is synonymous with Punjab is the 'Dhaba'. Whether it is about feeding our gurgling stomachs or reflecting the authentic taste of this region or the hospitality with which the food is served, these roadside eateries certainly know the way to win your heart. It is amazing to see how dhabas, which were once merely stopovers for travelers, have become destinations by themselves.
What to eat:
There is something about Aloo Parathas that gives you the feeling of being wrapped in a warm blanket. Served hot with melted butter, it is a definite not to miss dish. Another definite must try is the rich and creamy Dal Makhani with simple tandoori roti and a side of Bhindi Pyaaz. For all you meat lovers do not leave without trying the dhaba version of the butter chicken for we are sure that you will not have it any other way after! Wash all of this down with a long glass of lassi or masala chaas.
GUJARAT
With countless delicious dishes that all the states in India produce, it is definitely hard to choose one or two best dishes. And speaking of Indian food and travel, it would be unfair to exclude Gujarat and the bounty it offers. Its cuisine is loaded with flavors and is fit for a perfect and healthy lunch. This one is especially for all the vegetarians out there.
What to eat:
There is a reason for why Dhoklas are so popular even outside of Gujarat. It is because they are the epitome of deliciousness. They also give us the rare moments where we enjoy having steamed food rather than deep fried! Dhokla's delicious sister is Khandvi! They are soft, yummy rolls that melt in your mouth and make you reach out for more. What's more, these are bite sized so you can pack some up too!
HYDERABAD
Street food in Hyderabad is just like the city – grand, rich, flavorful and simply amazing. It is no longer just the Old city and around. It has moved further beyond and offers a huge variety of sights and smells and delicious flavors.
What to eat:
To be in Hyderabad and miss out on Irani Chai and Osmania biscuits would be a crime! An added crime would be to not visit Paradise hotel and sample their Biryani. While you are still reeling under all that food, take a midnight stroll or drive to some really amazing late night food joints that are famous for their Bread omelette, Chapati and Egg Bhurji. Definitely visit Ram Ki Bandi for their sinful all-day available dosas and the sheer varieties.
TAMIL NADU
Tamil Nadu has a distinct place in the culinary map of the country for having an equal range of vegetarian and non-vegetarian delicacies on offer. The cuisine itself is so varied that different parts of the state serve up very distinct and different flavors.
What to eat:
Try the whole range of tiffin items that include Idli, Dosa, Vada, Upma that are served with a variety of chutneys and the special spicy gunpowder. Chettinad cuisine is very special in Tamil Nadu and hails from Karaikudi. There are many authentic Chettinad dishes that are a definite not to miss like Chettinad chicken, fish fry and pepper prawns.
KERALA
Kerala is known for its soothing backdrops and delicious sea food. With something for everyone here, no wonder it is called God's own country. There are very few experiences that compare with that of driving on a long winding road with lush greenery on both sides and the wind reaching your every crevice. Give this experience a side of some delicious food and you have yourself a complete journey.
What to eat:
Yes, we know the different varieties of chips made with coconut oil, but don't stock up on just those. Pazhampori is an all-time favorite snack of the locals. They are the Kerala version of banana fritters and taste absolutely divine. A must try is the Karimeen Pollichathu which is basically fresh fish wrapped in a banana leaf, steamed to perfection.
Each state in India offers a divine gastronomical experience that is quite hard to find anywhere else. A road trip is the best way to explore every nook and cranny of this amazing country and when better to do it than now!