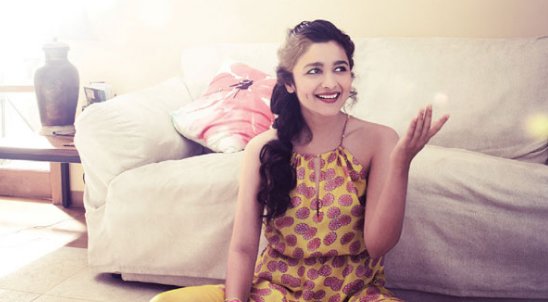 It must be a great feeling to get your own pad in your twenties. Alia Bhatt and her sister Shaheen recently purchased one in Mumbai and they roped in Alia's 'Shandaar' Director Vikas Bahl's wife, Richa for the task. While speaking to Architectural Digest, Alia said she loved Richa's work at the Phantom office and asked her to design her house.
Reportedly, Alia wanted a house far from glamour, less modern and like the good old New York homes. The sisters love their tea and that's says why they have a special 'tea-bar'.
The picture above shows her old  school taste with the pickle jar and the rustic wooden bar! Don't miss the floor clock at the corner of the room.