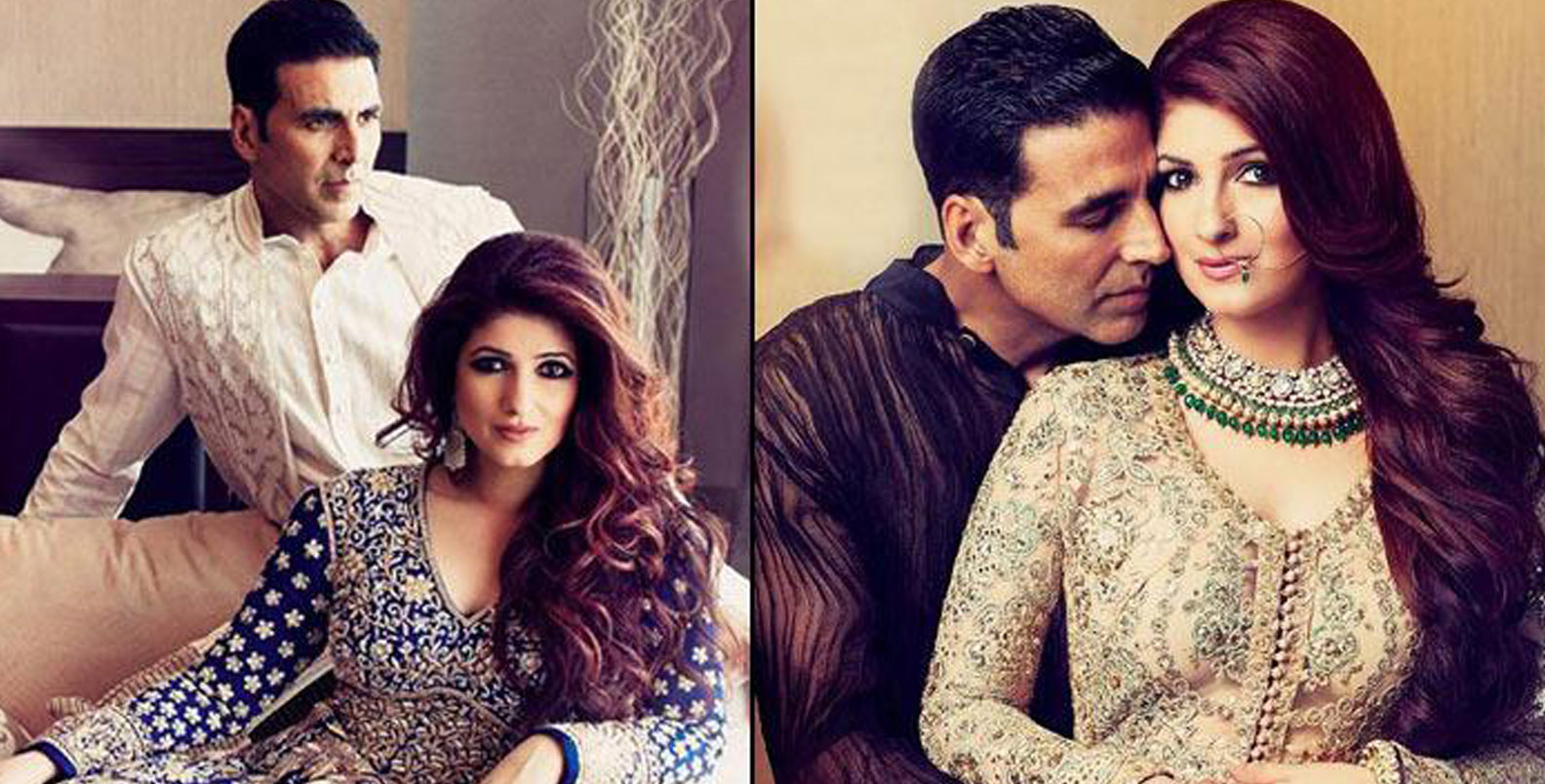 We all know what an adorable couple Akshay Kumar and Twinkle Khanna are. They share their moments with the world often and let us all know how much in love they are! Here are some moments that are definitely Awwww worthy! 
Akshay posted this video of him in a friendly combat with an IPS recruit (Whoa! Look at those moves! He really is a good fighter!)
Spent my day off in Hyderabad with the new IPS officer recruits.Fun interaction,volleyball & a combat ends the day!https://t.co/N7nwvLEkca

— Akshay Kumar (@akshaykumar) April 26, 2016

And twinkle quickly retweeted his post praising him for his skills, discipline and spirit! She said this is why he's her bae. Awwwwww…..
This is why he's my Bae!
Fitness=agility+skill+discipline+spirit-puffy gym muscles 🙂 #When2BlackBeltsSpar https://t.co/vgx8w7Ni9o

— Twinkle Khanna (@mrsfunnybones) April 27, 2016
Twinkle posted this picture from the Ad Film the couple had done recently, saying how Akshay was circling her during the shoot!
Mr K literally and figuratively ran circles around me at this shoot #lodha ##MyHomeAmāra pic.twitter.com/YyoHd6kKuV

— Twinkle Khanna (@mrsfunnybones) April 1, 2016
This another time when Akshay surprised his wife by bringing food and John Abraham along with him to where she was shooting! Isn't that adorable?!
Free day today, dropped by the wife's shoot with a lunchbox in hand, joined in by buddy John. Feeling domesticated ? pic.twitter.com/PIk2EYolGS

— Akshay Kumar (@akshaykumar) March 11, 2016
And all the girls on my set sort of fainted seeing these two amazing desi boyz ! https://t.co/AWCRDK9X65

— Twinkle Khanna (@mrsfunnybones) March 11, 2016

When the duo posted adorable messages to each other on their wedding anniversary!
Your husband gave you anything for your anniversary ?
He gave me 15 years of moments like these… pic.twitter.com/MYLjZwj7R9

— Twinkle Khanna (@mrsfunnybones) January 17, 2016
Found this old pic & nothing's changed,couldn't & still can't take my eyes off her?Happy anniversary @mrsfunnybones pic.twitter.com/utmkRrnsUV

— Akshay Kumar (@akshaykumar) January 17, 2016
Also when Akshay posted a quote for his wife on Valentine's Day and stole our hearts!
Happy Valentines Day every1!Gay, Straight,Single & in Love or just Crazy in Love,all u need is❤️ #SheIsAlwaysWorthIt pic.twitter.com/RD4Oe0Ohzm

— Akshay Kumar (@akshaykumar) February 14, 2016
A few years back, the two even landed in a controversy for being too steamy in public! Akshay was campaigning for Levi's Unbuttoned Jeans and was walking the ramp for the same. He did not let the model unbutton him but had the top button of his jeans opened by Twinkle! This led a controversy on whether it was offensive or not. Here's the video from that night!

Aren't they just the best pair in town?! We wish the couple more love and fun in the years ahead! Keep rocking you two!