When acting is in your genes, you want to make sure it's nurtured and turned into passion with years to come. Many popular star kids have stood by the challenge of being compared to their successful fathers. It may be easy for these kids to foray into the film industry but what lies ahead is a huge chunk of expectations, especially if the father is a legendary star.
Across Bollywood and South cinema, these daddy-son duos have complemented each other's success and we wish we could see them together on screen.
Amitabh and Abhishek Bachchan
This star son, not only had to prove himself just as a star son, but of someone who's considered the star of the millennium. Not only that, Jaya Bachchan was a bigger star of her times too, and for Abhishek it must have been a roller coaster ride. Till date, his choice of movies are often compared to his legendary father's and we think it't quite unfair. Abhishek Bachchan proved quite earlier in his career that he's a brilliant performer! His sense of humour and dedication is well-appreciated and we wish we could see more of Abhishek and Amithabh Bachchan together. Paa was a great example of what this star pair can do onscreen! It's nothing less than magic!
Chiranjeevi and Ram Charan Tej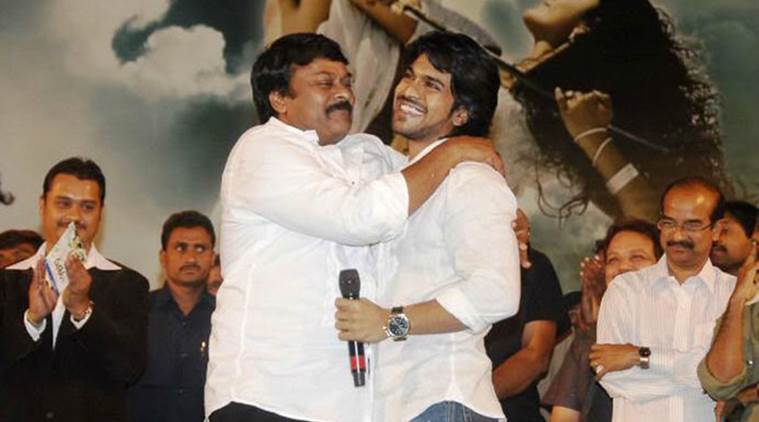 What do you do when you're the son of Megastar Chiranjeevi? Ram Charan has time and again proved he's inherited the best acting genes. Charan is hardly 10 films old and is already a huge star in Tollywood. Though his stint with Bollywood din't work, he continues to do some great movies down south. Charan's Magadheera is considered on of his best performances and we just loved seeing the father and son shake a leg at Srija's wedding this March. We hear Charan may be seen onscreen in his father's 150th movie! Can't wait!